Bakmi Orpa
Freelance | Brand Strategy & Identity
— is a noodle restaurant in Jakarta, Indonesia, owned by a Chinese-Indonesian family that serves scrumptious noodles and other Chinese-Indonesian inspired dishes.

Role
---
Digital Designer
Brand Strategist
Team
---
Valerie E. Lianggara (myself)

Skills
---
Visual Brand Identity
Merchandise Design
Packaging
Tools
---
Adobe Photoshop
Adobe Illustrator
Timeline
---
January 2020
The Challenge

Create a sustainable visual identity for an uncorporate organisation. This includes: a dynamic brand system including generative tools, and a manual to help our 'client' understand the idea behind our visual identity as well helping them know how to apply the brand identity in practical terms.

To create a response to the brief, I decided to look back on my childhood and rediscover uncorporate organisations back in my hometown (Jakarta, Indonesia). Growing up in a third world country, a lot of organisations and small businesses could not afford to establish a brand identity that communicates their message well in a professional manner. I wanted to choose an organisation that is close to my heart, one that my childhood revolved around and made me happy. With that mindset in mind, I thought about Bakmi Orpa, my favorite noodle restaurant as a child.
The Solution

Bakmi Orpa is a noodle restaurant located in Jakarta, Indonesia. The story behind the name of the restuarant is that the restaurant's location is on Jalan Orpa - translated as Orpa Street. Bakmi - or Bakmie - is translated to 'noodles' and is rooted in Chinese cuisine. The restaurant is owned by a Chinese-Indonesian family, with most of their customers being Chinese-Indonesians as well.

Bakmi Orpa does not have a proper logo/visual identity. Through questionnaires, interviews and research, highlighted in the diagram on the right are the issues customers tend to have with Bakmi Orpa. Choosing to create and design a visual identity for Bakmi Orpa, colors from the original 'logo' are maintained and only adjusted a bit to better the look, feel and overall experience of the restaurant. Because Bakmi Orpa's owners are Chinese-Indonesians, Chinese inspired designs are considered and incorporated into the logo by keeping it somewhat monotone and including a type of illustration. The proposed logo design will then be used for all Bakmi Orpa's future branding projects/ purposes.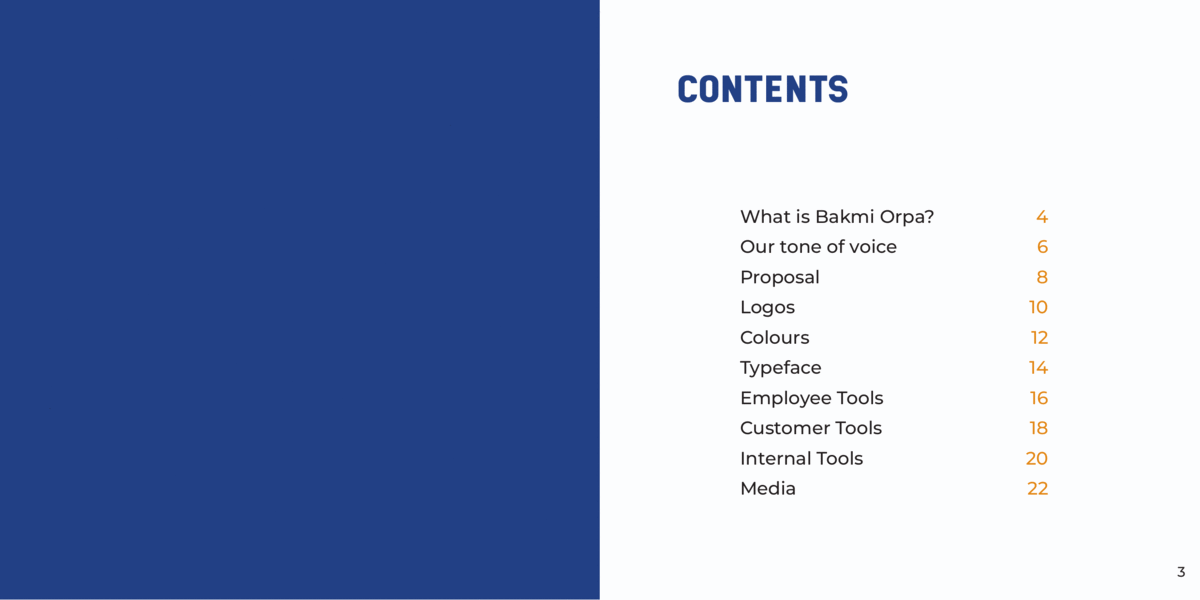 🪐 like what you see?
collaborate create innovate connect
made w/ ❤️️ by Valerie Elizabeth Lianggara © 2021