Bosseur
Case Study | UX/UI App Design
— is a simple but powerful app that allows users to find part time jobs and freelance opportunities in their area which accurately aligns with their interests and skills.

Role
---
Product Designer
UX Researcher
Visual Identity
Team
---
Valerie E. Lianggara
Jacob Jo
Shenna Shim
Skills
---
User Research
Product thinking
UI/UX Design
Visual Design
Tools
---
Figma
Miro
Timeline
---
February 2021 (48 hours)
The Challenge

Over the course of a weekend, my team and I participated in the UWB Design Jam Hackathon 2021.

Our given challenge was to tackle a specific problem of our choosing and design a product addressing the issues of our interests. We were told to consider what product could exist to address problems within our communities, school or elsewhere, and consider issues in onine education, emerging healthcare solutions and the general increase in onine usage.

As a team, we questioned how we can improve existing solutions/products or functionalities of an app or website.

The Solution

COVID-19 has gravely impacted the economy and job market in unprecedented ways. During these times of global financial crisis, people are searching for part time jobs or freelance work to supplement their income.

We decided to look for solutions that could help mitigate the stressful cognitive load and high learning curves of traditional job hunting platforms such as LinkedIn, Fiverr, and UpWork. After 48 hours of ideation, user researching, wireframing and prototyping, Bosseur was born!

*awarded Winner for Community Mention Award 🥳

GO TO PROTOTYPE
USER RESEARCH
Understanding
our users
We conducted interviews and surveys with over 20 individuals searching for ways to supplement their incomes, and studied existing platforms for people looking for jobs online. Here is what we found regarding freelance and side hustle culture:


Local businesses and retail stores do not explicitly state that they are hiring on job hunting platforms. They would usually put up a poster or notice to indicate that they are hiring.
Workers want potential for long term collaborations and opportunities for referrals.



Transparency. Both the business and workers want access to all the information they need to make informed decisions.



Current platforms are not beginner friendly and have high learning curves.



Candidates would like more clear and direct communication with potential workplaces regarding application status and inquiries.
Based on our findings, we came up with a user persona: Melissa Jones.
Melissa Jones


Melissa is an 18 year old UI/UX designer and college student at UC Irvine. To help with her student loans, she used to work a part time job at a retail store. However, due to the current pandemic and its effect on buisness, the store had to let her go. Today, she is currently looking for ways to supplement her income through freelance and part time work. Based on her past experiences, it was hard to find job postings for certain companies, and there were times where there was unclear communication and poor responsive rate.
Based on some of our interviews, here are are some quotes that we felt really defined our user problem:

"It's really hard to find job postings at a certain company that I want to work at. And when I contact them individually, they don't communication clearly and tend to be unresponsive sometimes."

"Everyone in my family is suffering financially due to COVID-19. I used to help out to earn some extra cash by working shifts at a local cafe - but now I can't because, well again, COVID."

IDEATION
Affinity Mapping
After gathering user insights, we brainstormed solutions through affinity mapping on Miro. We did this by individually writing down all of our findings into virtual 'post-its'. We then consolidated our ideas, categorized them, and reorganized any repeated or redundant post-its.

click to zoom!
After closer analysis of the pain points in our affinity mapping, we were able to derive at specific goals and principles to create our product.

Goals for UX:
• Helping local and small business owners connect with potential workers who would be a good fit for a part time job/gig
• Helping workers search for businesses that best align with their values and talents

Goals for UI:
• Easy onboarding process
• Ability to track earnings through wallet system
• Quick and easy application process

We proceeded to create a user flow diagram to identify the flow of our app.

click to zoom!
SKETCHES
Visualizing features
The three of us started to visualize the features we had in mind based off of our findings. Due to the limited amount of time we had, I focused on visualizing the profile features, and Jacob and Shenna focused on the job application features.

My sketches:

Jacob & Shenna's sketches: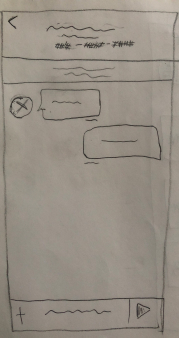 click to zoom on images!
click to zoom!
From our low-fidelity wireframes, we were able to visualize all problem solving points that we initially highlighted, and this is how we incorporated our solutions into the final product.






Easy onboarding process


In Bosseur, first time users will have a smooth and personalized on boarding process. From specifying what you're looking for to inputting your interests, this will allow Bosseur to cater your job searches and results to your needs, interests and location.






Quick Application


When applying for a job, Bosseur ensures a quick and easy process to submit your details to employers. This is done by keeping your CV and Cover Letter in their database system, so users do not have to go through the trouble of reuploading them in every application.







Jobs within your area


By entering your location in the onboarding process, Bosseur ensures you the best job hunting experience by showing you options near your area. This was taken into consideration so that users won't have to travel too much during the pandemic.






Track your earnings


With the wallet feature that can be found in the Profile section, users can track their earnings and connect it to their bank accounts. Analytical data and history charts can be found within the app, so that users can identify specific income sources.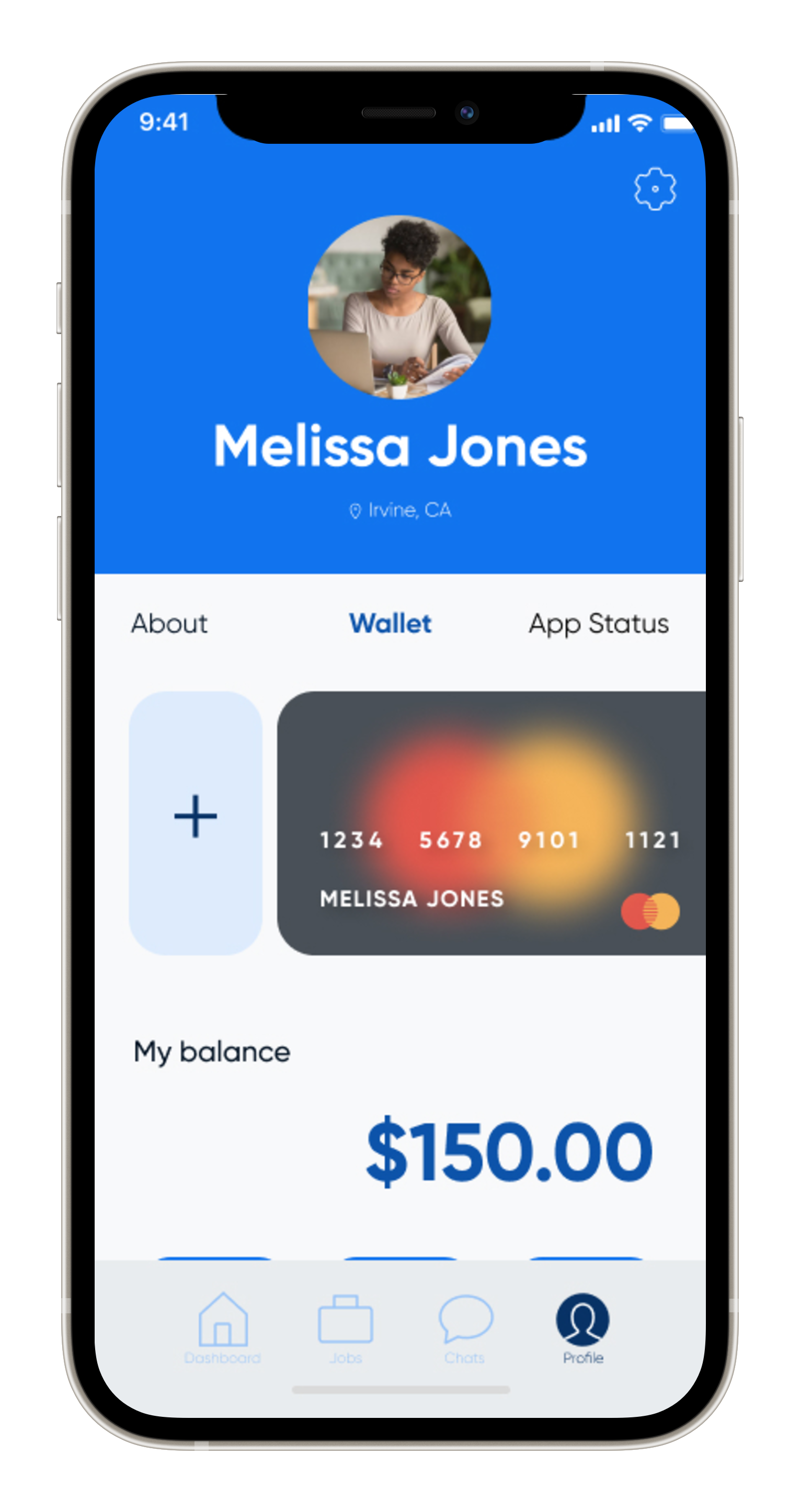 1:1 conversations


Bosseur offers a chatting feature that allows employers and job-seekers to communicate on a 1:1 basis. This ensures a smooth user experience to avoid miscommunication and unresponsiveness. Job-seekers can directly message employers what they're specifically looking for and inquiries regarding job descriptions and expectations.

DESIGN SYSTEM
Visual Identity
Taking part in this hackathon was such a rewarding experience of learning for me. Being able to collaborate with teammates on different timezones and parts of the world, I was really impressed by the quality and amount of work we managed to get done in 48 hours. On top of that, to be awarded Winner for the Community Mention Award for our design was such an honour!

This project helped me better understand the design process and to take into consideration every single step of the journey. Prior to this project, I was predominantly a visual designer with not much experience in creating a digital product, taking into considerations the user experience design process. I was able to gain experience in UX through this project, and better understand the importance of user flows and researching.

Furthermore, I really enjoyed working with my team, as we had different strengths to bring to the table. While I gained knowledge in user experience, I happily contributed and assisted my team on the user interface and visual design areas of our project. Towards the end, Jacob and I focused more on prototyping and Shenna focused more on presentation and data. Together, we were able to multitask and create a final product that highlights all of our areas of expertise.